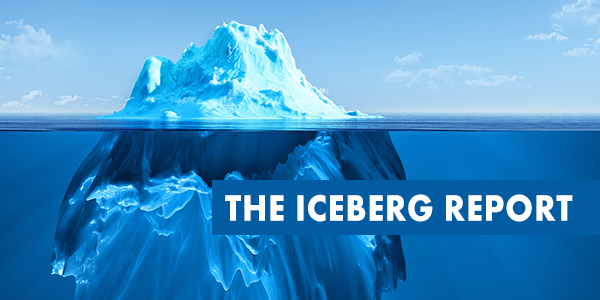 The Iceberg Report is an annual report on the American Single-Family Residential Investment Market
REAL Trends, Inc., the Trusted Source in residential brokerage and Andrew Waite of NEXZUS Publishing Group announces the release of The Iceberg Report, an annual report and analysis of the American Single-Family Residential Investment Industry.
Some 23 percent of one- to four-family residential homes in the United States are owned by investors. The Iceberg Report details the size of the single-family residential market, as well as the demographics, attitudes and behaviors of owners of single-family investment homes and uncovers the companies that serve this market. The implications of investors owning and holding single family residential real estate as an investment have enormous implications for the future of housing, rentals and homeownership at large as well as housing affordability.
"The Iceberg Report confirms what we suspected," says Steve Murray, president of REAL Trends. "More successful investors rely on professional real estate agents and leading property managers to help them find, manage and profit from an increasingly mainstream asset, the standalone single-family residential house."
Some Report Highlights
Institutional owners own less than 400,000 of these units, while nearly 8 million non-institutional owners (those that own one to two units) own the rest. Learn about their portfolio goals.
Most of the 8 million who own one to two units don't use a formal property management firm until they accumulate more than four units.
A majority of investors in single-family residential homes still use a real estate professional when buying or selling these properties.
Investment in single–family homes (SFR) (including 1-4 family homes and mobile homes) now totals nearly 23-24 million housing units. While most real estate industry and consumer publications have focused on the impact institutional buyers have had on this market, the facts show that it is somewhat ordinary American families who own the majority of these investor-owned SFR properties. When considering that there are approximately 125 million households in the U.S., and the estimated 43 million households who live in investor owned housing units, the size and importance of this market has been clearly underreported.
For a review copy of The Iceberg Report, contact Deirdre LePera at dlepera@realtrends.com.
The Iceberg Report ($69.95) is available at http://www.realtrends.com/research/icebergreport.